Welcome Message
Message from Vice-Chancellor (Professor Dr. Shireen Akhter)
I am glad to know that the Department of Psychology, University of Chittagong has launched a website. I welcome this initiative. In today's world, the internet is playing very important role in promoting higher education. I strongly believe that this website will be useful for the students and teachers of the Department of Psychology, University of Chittagong. It contains many helpful information for the students. Students will be able to learn many things from browsing of this website. I wish all the success for the Department of Psychology, University of Chittagong.
Message from Dean (Professor Dr. Md. Kamrul Hossain )
On behalf of all our faculty, staff and students at the Biological Sciences of Chittagong University, I am pleased to welcome you to the Psychology Department and to the website. Biological Sciences within a university provides a tremendous opportunity for our students to excel in a forward thinking, technology rich environment. We are committed to providing a solid foundation in scientific and research knowledge within a hands-on, experiential learning environment. We invite you to explore the Department Website to get additional information on our programs, curricula, and course offerings, and discover more about our faculty, staff, and students.
Message from Chairman (Ass. Professor Biplob Kumar Dey)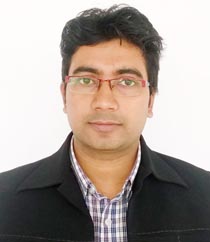 Welcome to the Department of Psychology, University of Chittagong. Psychology explores human (and animal) behavior, cognition, and emotion, and in doing so, plays a very significant role within other scientific disciplines. Psychology is the science of the human mental world and the human behavioral pattern. It is also an interdisciplinary discipline that employs the comprehensive use of behavioral measures and cutting-edge techniques. Psychological experiments lead to scientific discovery that can be applied to humans at both an individual and a societal level.